I just recently had my consultation with Shaikh on improving my 2012 BMW F20 118i~ 
Although I have not yet gone for the revalved FCM Elite dampers (soon), the initial tuning based on Shaikh's advices already made night-and-day difference for the overall ride quality and handling!
According to some tuners/auto shops here in Taiwan, BMW had shifted from a stiffer, more sporty OE setup to a more comfortable setup since the F-platform. While I do not know if that is true, the F20 with stock suspensions did have a lot of rolling (quite scary)  in cornering, and the whole car started to have quite a bit of swaying on freeway past 110km/h.
Per Shaikh's advices, I have so far done some initial tuning on stabilizer bars and bump stops, and straight away I am able to feel what "flat ride" is capable of offering (though i didn't change the springs, so in theory I did have "flat ride" before, but the excessive swaying and shaking around was hindering my senses), with decent ride quality and quite neutral cornering with not much roll~ 
With the pretty bad road conditions here (see below pictures), I know that I will need to get the FCM Elite dampers to truly have "ride harmony"!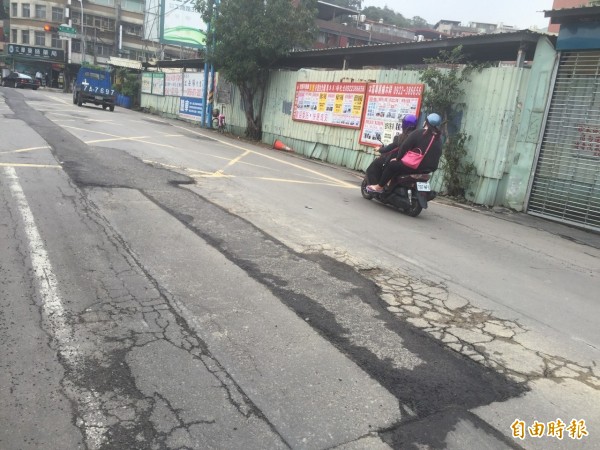 A few years ago, I was a completely newbie about cars, but I had this weird (according to friends) high sensitivity on car motion and ride quality. While all my friends were happy with certain suspension setups, I was never happy (a different car back then) and I ended up changing suspensions, trying different springs, different dampers, and later different bump stops (when I only half-understood what Shaikh was conveying about bump stops) for more than 30 times! I was even testing wrapping a 2-kg training thingy around different leg of the frame for my modded chair, and I could tell each position affected the motion and ride quality... Long story, short, lot of time and money wasted... 
While I never got that car to feel right since I couldn't get FCM Elite dampers due to Bilstein not offering replacement dampers, I did find out how big of a difference changing bump stops made (also on disabling stabilizer bar to improve grip), and immediately then, I knew that Shaikh was one of the few people, who really knew about suspension! (And I know for sure right now that 99.9% of people in Taiwan know nothing about how suspensions should work and what bump stops could do)
After this few years watching and re-watching Shaikh's videos, and reading and re-reading his blogs, video comment replies and forum posts, I have recently finally started to really understand some of his concepts, and once I've understood, the logic simply just makes absolute sense!
To me, Shaikh is like Galileo, telling people that the Earth is round, but the idea is difficult for people to understand because of all the BS marketing and sales pitches from other suspensions...
P.S. My background is brand strategy, marketing strategy and product planning (3C industry), so it was a bit difficult for me to fully understand his videos.
So~ I am now planning to get the FCM Elite Stage 2 and am already totally ecstatic about it~